Refills | Our Sustainable Approach
WHAT IS OUR SUSTAINABLE APPROACH?
One Wiccan commits itself to utilizing only recyclable resources, as its mission of attaining "the highest self" is veritably linked to caring for Gaia (Mother Earth). Consequently, we also commit to encouraging our followers and patrons to reuse and, thus, reduce.
All our candles are made with 100% Soy making it produce less soot which can harm our environment.
REFILL YOUR CANDLE
As part of our Sustainable Approach we are offering Soy Candle refills for two sizes. You may refill your Soy Candle Containers or any container you wish that can handle Candle heat should they fall in the two sizes.
We at One Wiccan truly believe in this advocacy and would want to encourage us Candle lovers continue to re-use and recycle.
REFILL YOUR CANDLE
WHAT ABOUT YOUR MISTS?
We didn't stop with just our candles. We at One Wiccan have always offered refills for our Salt and Sage & Palo Santo Mists.
These are available in our store now!
OUR MISTS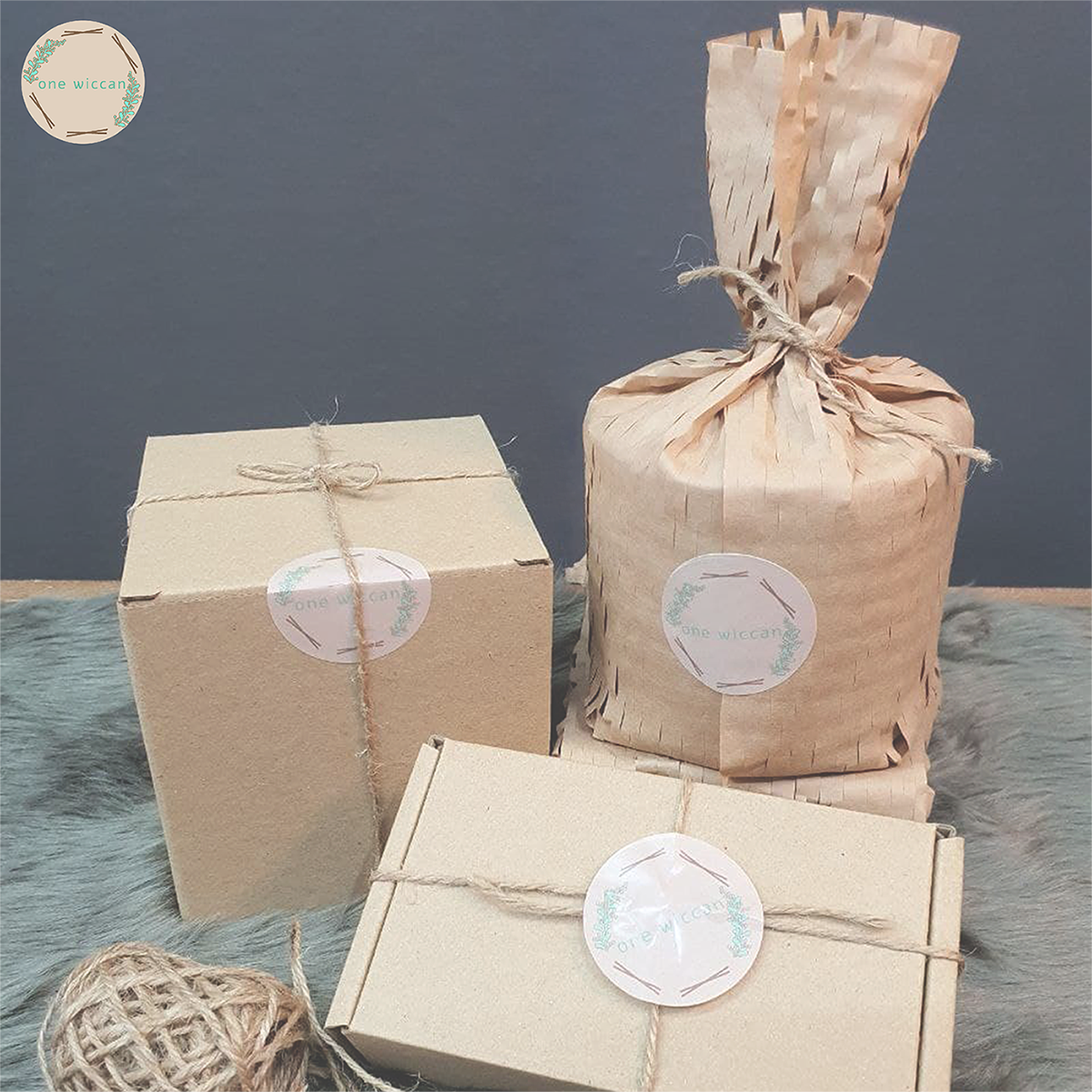 OUR MATERIALS📦
To ensure our ecofriendly approach, we only use environment friendly materials.
For our Candles we only use 100% Organic Soy Wax, our wood wicks are sourced only from certified mills, essential oils and Glass Containers and/or Tins. Which is why we encourage to refill so that we do not put any container to waste. Our mists are made of sage leaves, salt and Palo Santo wood.
Our packaging is made of biodegradable Kraft boxes, honeycomb paper, paper crinkle and twine.
Reuse, Reduce and Recycle!♻️